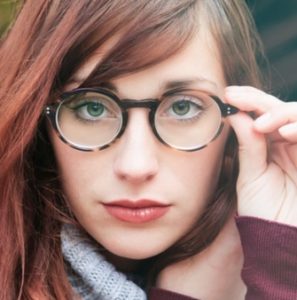 Ladies frames and glasses at Penzer Opticians start from as little as £45 for frames and single vision lenses (conditions apply).
Click to check for details of any current special offers on ladies frames.
We have hundreds of rimless, supra and full ladies frames to choose from sourced from a range of worldwide suppliers.
There is an extensive range of styles from the modern to the more traditional look; something to suit everyone. Something on trend perhaps? Or something bright and colourful?
In addition, we also have a good selection of designer ladies frames.
The range of ladies frames includes designer labels
O'Neill, Radley, CAT, Lipsy, La Matta, Murano, Ronit Furst, Outspoken, Bench, Henleys, Julian Beaumont, Puccini, Chantelle, OK,  Universal, Wolf and Episode.
If you fancy something outrageous and want to stand out from the crowd have a look at the Ronit Furst hand painted frames. Or perhaps the stylish Murano frames from Italy, a popular choice for some of Penzers' patients, might tempt you? And the striking La Matta range from Spain is worth a look too. They have bold, intriguing hues with lots of personality.
Radley is often associated with handbags, but their range of glasses is on trend and rightly so for their brilliant combination of style and functionality.
The range of Puccini frames offers a variety of beautiful designs and colour. The intricate designs on the arm inspire a confident look on the wearer. Puccini frames are surrounded by an aura of sophistication and suit people of all ages.
The Episode collection is a contemporary eye wear brand for the fashion forward woman. Featuring the latest runway trends, styles are extremely versatile and hugely commercial. Up to the minute colour blocking with a hint of retro feature is a factor in many of the new releases.
Take the finest materials, the most intricate decorations and gorgeous styling and you have the Julian Beaumont Collection, eye wear that simply radiates elegance.