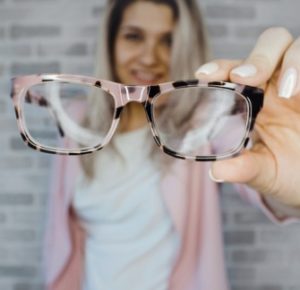 So first you need to think about the type of glasses and frame you want and what your budget is. If you are unsure, let our Optical Receptionists and Dispensing Opticians help. Their many years of experience is invaluable, especially for first time wearers of glasses, or those who are unsure. They will help with fitting your glasses and ensuring the colour works for you, the style and the shape suits your face too.
Personal service to ensure you look the way you want to look is what Penzers do well and are best at.
Penzer Opticians boasts a 'state of the art' dispensing area. You are free to browse the hundreds of glasses, designer glasses and frames in modern surroundings, or ask one of our staff to advise you if you are unsure.
There are three type of lenses to choose from
Single vision lenses
Ideal for distance vision, VDU or near vision. This is the most popular type of lens and of course the least expensive as a rule.
Bifocal lenses
A bifocal lens is one that gives you distance vision at the top of the lens and near vision at the bottom.
Varifocal lenses
The ultimate three in one lens that gives you distance, mid vision/VDU and near vision all in one!
Lenses are a complex and very specialist subject, so tell our staff what you need and let them help you through the minefield! They are happy to help you.