Independent Opticians in Birmingham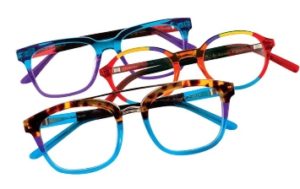 Independent opticians in Birmingham are plentiful. And so are the well known high street multiple optical chains too. Penzer Opticians has been established for well over 40 years serving the people of south Birmingham and further afield too.
Based at The Maypole, Penzer Opticians is widely regarded by many as one of the leading independent opticians in Birmingham.
Robert Penzer was well known and respected in local optical circles and started the practice in the early 1970's and went on the make the business one of the best known opticians in Birmingham opticians at the time, always at the forefront of optical technology.
This independent opticians in Birmingham offers top quality service
A house practice, Penzer Opticians offers unrivalled service, a friendly welcome, excellent customer care and competitive prices too. We offer adult frames and lenses, including designer frames and glasses starting from as little as £45. Some of our patients have tried other multiple and independent opticians in Birmingham over the years, but many come back to us, bringing their children and other family members with them! We are justly proud of our hard won reputation over many years. And don't just take our word for it. Click here to read what our patients say about us.
So if you are looking for eye care why not choose one of the finest and longest established opticians in Birmingham that looks after the eye care needs of over 8,000 people in the Maypole, south Birmingham and surrounding areas – Penzer Opticians.
If we have still to persuade you of the benefits of using an independent optician, click to read the Which? article entitled independent opticians better.
Call us on 0121 430 5538 to make an appointment, or to discuss your optical needs.