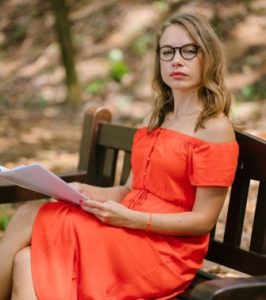 Penzer Opticians is a highly regarded, award-winning, independent Birmingham opticians. Situated at Maypole, South Birmingham (opposite Aldi), Penzer Opticians has been providing expert eye care for many years.
This independent house practice was established by the late Robert Penzer over forty years ago. And the fine tradition he built up at Maypole in the south Birmingham area is carried on today by his widow, Mrs Joy Penzer and her capable team of optical professionals.
Over 8,000 people in south Birmingham, Maypole, King's Heath, Wythall, Hollywood, Redditch and even further afield trust Penzer Opticians at the Maypole with their eye care. Shouldn't you?
Penzer Opticians offers excellence in eye care
Mrs Penzer and her team pride themselves on the quality of eye care services they provide, sometimes lacking in the larger high street optical chains. Many families who grew up with Penzers now bring their children and grandchildren to the practice. Penzers is justly proud of the reputation they have built up over that time as a leading provider of optical eye care to the local community.  The team of optical dispensers and receptionists is highly experienced. In addition, Penzer Opticians employs the services of experienced and highly qualified male and female opticians, most of whom have worked here for many years. Click to meet the team.
We always have some monthly special offers too, so click to find out what Penzer Opticians at the Maypole has to offer you this month! And it is more than just great prices and top value for money. Our service is personal, professional, reliable and excellent too. Read what our patients have to say.
Do you know if you qualify for a free NHS eye test? Click here to find out.
In recent times Penzers has invested in the latest, fastest Optical Coherence Tomography equipment. The REVO OCT machine is a non evasive scan which detects in great detail the health of your eye. It costs a few pounds extra, but what it reveals about your eyes and general health is incredible. Click for more details and to watch a short video.
Penzer Opticians has launched a new service for existing patients entitled the Sixth Emergency Service to help people who have lost or broken their glasses.
Make an appointment with Penzer Opticians at the Maypole
To make an appointment to see us, or to arrange to have your eye care with us, please call us on 0121 430 5538, or pop along to meet us at 1024 Alcester Road South, Maypole, Birmingham B14 5NG (opposite Aldi). Bus route 50 stops right outside our front door. And there is plenty of free car parking around our building too.
Opening hours
Monday to Friday 9am to 5.30pm; Saturday 9am to 1pm
We accept Eye Care vouchers including Duncan & Todd, EdenRed and ASC.